Throughout my blog and podcast I have focused on many of the negatives of Youtube and the significant impact it has had on the digital world. However I don't want to be too cynical! There are many positives to discuss as-well that have come to light through this innovative social media platform.
Has youtube affected teens in the correct way? 
Youtube is often given a bad reputation for how the institution targets a youthful audience , isolating teens and manipulating them. However Teen Vogue posted an article claiming Youtube is having a positive impact on the younger generation and their self confidence. A new study shows that Youtube actually positively impacts the lives of young millennial's. Young people are reaching for Youtube more than Television because the content is more appealing. There is an array of different categories of videos to watch on Youtube resulting in Millennial's feeling that Youtubers are more relatable than the 'untouchables' (celebrities).
love Yourself!
Youtube has also supported the younger generation, myself included in raising body positivity and learning to love yourself!
Louise Pentland (formerly known as Sprinkle of Glitter) videos are brimmed full with tips on how to improve our confidence. Her videos come from the perspective of someone who's dealt with body confidence issues herself which makes her extremely relatable to her audience as she hasnt had the 'perfect' life.
She tells us that, no matter what our bodies look like, it's always possible to love ourselves and that it isn't modest to have a positive opinion of the way we look.
Her motto… If we've got it flaunt it! 
To read more about Louise's blog post on Confidence click here. 
We live in a world where the word 'Fat' is often feared from  the influence of the media. Constantly scrutinising body image. It is used as a insult rather than describing someone. Due to YouTube body positive activists have the platform to combat this taboo and spread awareness for a variety of different subjects.
Youtube gives creators their freedom of speech and the space for innovation. Loey Lane, the 25 year old is a beauty blogger and vlogger whose content often focuses on beauty, fashion and confidence.
She is known as a plus size model but she also brings to light the type of treatment that many people in society experience, with the endless expectations of perfection. In today's society there is a huge emphasis on men and women fitting within a specific mould whether it be in certain interests or an 'ideal weight'. Youtube helps creators show that this is not the case and you should be happy in the body that you have.
Lane, helps her audience fall back in love with their bodies and she also calls out retail shops that fail to make clothing for plus sized women. She also posted a more personal video explaining how she got bullied for her weight in previous years. This message i found moving, Youtube allows it's audience to relate to the content creators through being in the same situations. You find a personal connection to your favourite Youtuber if they have been through the same journey as yourself.
"I was at my lowest point. It was in that moment that I knew I had to make a change for myself, and for every person who had ever felt like this."
One viewer commented on her video, saying, "Thank you, Loey, for showing me that I am not alone in this feeling." Another viewer had a similar response: "I knew I couldn't be the only one feeling this way, but I always felt alone anyway. Thank you for bringing light to a serious issue."
In another video Lane posted titled, "Why Are Fat People a Joke," she discusses the disturbing trend of making fun of people who are overweight for exercising in the gym, for dancing and eating. Basically doing anything any other person would do. Through Youtube Lane is able to reach out and connect to her million followers in a positive way, reminding them they are not alone in their struggle.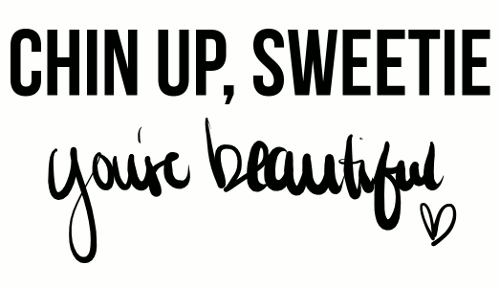 As discussed above Youtube has impacted the digital world in a positive way culturally. Youtube offers individuals to post their own content and opinions without mediation. This is important as social issues such as body confidence, mental health and racism can be discussed openly upon the platform in a world where the government attempts to regulate our speech.
YouTube lets you follow your passions, unleashing your creativity. You also do not have to be a certain age to start a YouTube channel you just need to find your audience, get them to become engaged with you whilst you follow your passion.
I hope you have enjoyed reading my blog posts all about the digital impact of Youtube.